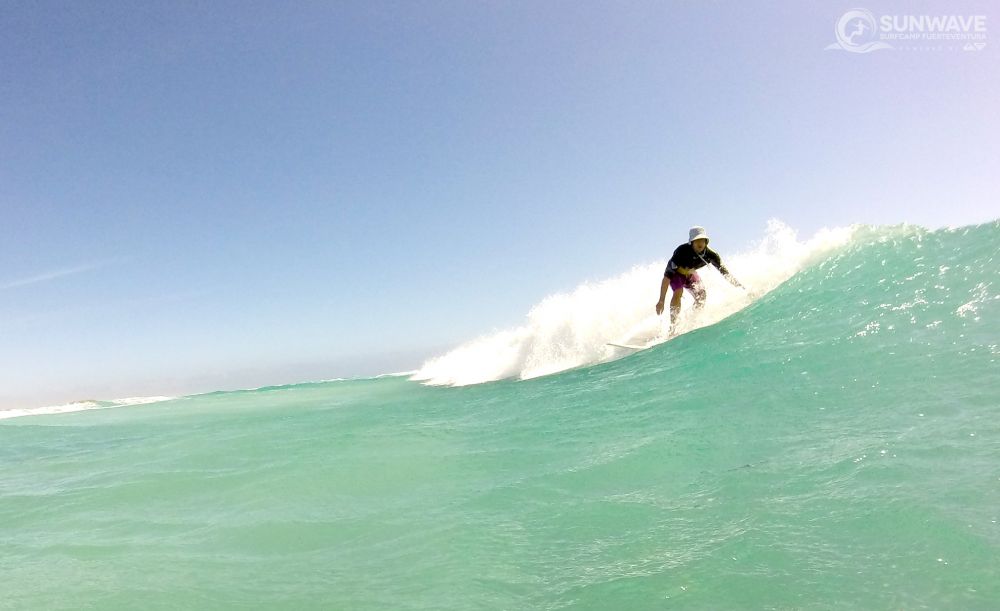 3 ways surfers can make a positive impact on the ocean
3 ways surfers can make a positive impact on the ocean

It seems like everyone except the President of the United States recognizes our climate and environment are in a critical state. But even if the environment isn't a priority for the new "leader of the free world," it should be a priority for the surf community and beach lovers alike.
Thanks to the efforts of grassroots organizations like the Surfrider Foundation and individual activism from surfers like Kyle Thiermann, awareness for ocean conservation within the surfing community is at an epic high. Kelly Skater recently announced that proceeds from Outerknown's sales will be donated to the Ocean Conservancy and Rob Machado has committed to helping transform how surfboards are made by producing boards from sustainable and non-toxic materials.
But even though the pros and non-profits are making waves in ocean conservation, they can't be relied on to do all the heavy lifting. And we especially can't leave the fate of the ocean to the politicians (although politics do play big role in conservation). I use the word we because we are all in this fight together. Every surfer and beach lover can take small steps that aid in protecting the surf and lifestyle we love. Here are three things every surfer can do to positively impact the fate of our ocean.

1. Shop Sustainable Brands
When you buy a wetsuit, a surfboard, a graphic tee, flip-flops – basically anything – do you look at the price tag and ask "what is the real cost of this item?" Most people do not think about or see the negative impact producing their possessions can have on the environment. As a society, we're not really taught to think this way or ask these questions when making even the most basic of purchases. But now that you know, because you are reading this post, we can change how we shop.
How to Do It:
Shop brands that are eco-friendly. There are numerous surf brands that create sustainable high-quality and high-performance surf gear. Surfboard labels like Firewire Surfboards, Channel Islands, Earth Technologies and Lost Surfboards have joined The ECOBOARD Project. ECOBOARDS are high-performance sustainable boards that have the same technical performance attributes as any modern board, while having reduced environmental and toxic impacts.
Stick to the sustainably made items and brands. If your favorite brand does not carry sustainable products, start asking for it. I suggest, posting your requests on social media and tagging them in the post. Consumers drive demand, so when brands see trends developing they will get with the program and change for the trend.

2. Support Ocean Protecting Organizations
Organizations that are dedicated to protecting our oceans are rad. They educate us on what is going on with the environment both at a local and global level. They basically do all the hard work and then they share their information with the public. These organizations also work at every level of activism to help push change forward. By supporting environmentally-minded organizations you help keep the information flowing, you keep the activists working and you enable change at levels Average Joe may not able to do alone.
How to Do It:
Give! When I say give I am not necessarily talking about simple donations. Some people can give their time and not money and vice versa. You can also support these organizations by sharing information with your network of friends, family and coworkers. You can donate your time or donate funds (we can't rely on Leonardo DiCaprio to fund all the planet saving projects on his own, right?).
Find an organization that supports what you are passionate about and support them in a manner that fits your lifestyle.
3. Spread the Word
It's tough to recognize or admit that the surf industry and lifestyle, which loves and relies on the ocean, has a negative impact on it. So it is important to share with fellow surfers what is currently happening as well as how to improve the situation.
How to Do It:
Spreading the word about ocean conservation is as easy as sharing a social post or news article. If you want to be a little more proactive then look up your favorite organization, find a local chapter and attend a local meeting or event. Then, bring a buddy or two.
Personally, I have learned that the best way to spread the word is to lead by example. Don't trash the beaches, parks and streets. If you see litter on the ground, pick it up and put it in a proper trash or recycling bin. If you see someone litter, kindly remind them to pick up their trash. Buy sustainable products, promote organizations by putting their stickers on your board or car. Live a more eco-friendly and sustainable life. Others will take notice and ask you about it and maybe even copy you.
There are two common trends throughout these three tips. Awareness and lifestyle. Increasing awareness among the surf community will drive a desire for change throughout the surf industry. And change is where we will see more sustainable outcomes.
We only get one life and we only get one ocean. Let's protect it.
Sunwave Surfcamp Fuerteventura - 06.06.2017
Sunwave Surfcamp Fuerteventura - Intermediate surf course pictures taken on the 6.6.2017 at Flag Beach Fuerteventua, Canary Islands, Spain
Click the blue button below to be directed to all the surfer pics.
You can download these for free, just remember to hashtag #sunwavesurfcamp on social media. Enjoy!
Surfer Pictures
Sunwave Surfcamp Fuerteventura - 07.06.2017
Sunwave Surfcamp Fuerteventura - Beginners surf course pictures taken on the 7.6.2017 at Cotillo, Fuerteventua, Canary Islands, Spain
Click the blue button below to be directed to all the surfer pics.
You can download these for free, just remember to hashtag #sunwavesurfcamp on social media. Enjoy!
Surfer Pictures
---
09.06.2017 /Categories:
wellness & fun
---